| | |
| --- | --- |
| Preservation Organizations | |
Below are links to organizations that provide information, education and resources for historic homeowners, or historic homeowner wanabees :)
Advisory Council on Historic Preservation
The Advisory Council on Historic Preservation promotes the preservation, enhancement, and sustainable use of our nation's diverse historic resources, and advises the President and the Congress on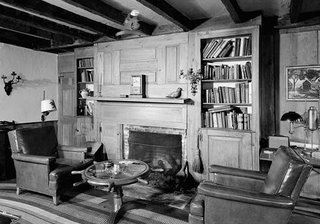 national historic preservation policy.
Cape Cod Commission, Demolition Delay Network
List of historic buildings at risk of demolition.
Cape Cod Commission, Historic Preservation
Articles on Historic Preservation including info on preserving historic windows and how to insulate an older home.
Cape Cod Historical Association
Maintains a list of Museums, Historical Societies and Libraries of Cape Cod, Martha's Vineyard and Nantucket along with an events calendar of interesting and entertaining things to do in the area.
Historic New England
Historic New England is the oldest, largest, and most comprehensive regional heritage organization in the nation. It was founded in 1910 to preserve and present the cultural and architectural heritage of New England, from historic properties to humble necessities, from art and artifacts to gardens and furniture.
Massachusetts Historical Commission
Massachusetts Historical Commission (MHC) was established by the legislature in 1963 to identify, evaluate, and protect important historical and archaeological assets of the Commonwealth.
National Park Service, Preservation Briefs
Preservation Briefs provide guidance on preserving, rehabilitating and restoring historic buildings.
National Register of Historic Places
The National Register of Historic Places is the official list of the Nation's historic places worthy of preservation. Authorized by the National Historic Preservation Act of 1966, the National Park Service's National Register of Historic Places is part of a national program to coordinate and support public and private efforts to identify, evaluate, and protect America's historic and archeological resources.
The National Trust for Historic Preservation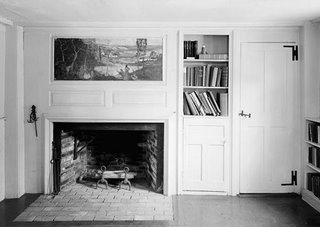 Private, non profit promoting historic preservation. Includes great resource section for homeowners.
Old House Journal
Periodical resource for restoring old houses.
Old House Network
The Old House Network is a nonprofit educational gathering of old house lovers. We teach people how to care for houses built before 1950 by hosting workshops and seminars.
Old House Web
Ideas and advice for old house enthusiasts.
Preservation Directory
Preservation Directory is an online resource for historic preservation, building restoration and cultural resource management in the United States and Canada
Preservation Massachusetts
A statewide non-profit organization that actively promotes the preservation of historic buildings and landscapes as a positive force for economic development and the retention of community character